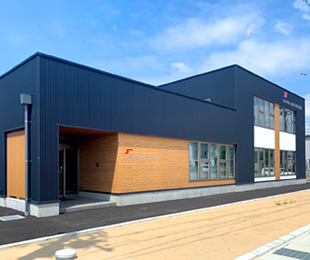 Sanwa Machinery Co., Ltd. is a CNC design and development company located in Kanazawa, Japan. We provide a wide range of specialized custom machinery for all of our customers' needs.
Our experienced, specialized engineers have been developing cost-effective, enhanced-performance machinery since 1984. We look for opportunities to meet new clients all over the world.
We specialize in the planning, design and development of medium- to large-size machinery. Our custom machines excel in safety, performance and durability. We welcome the challenge of working on your new projects with our in-house engineers.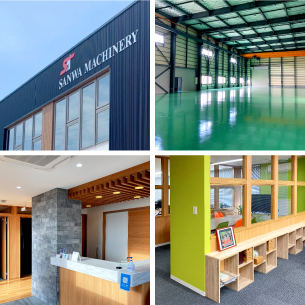 Sanwa Machinery was launched by Kazuyuki Yamashita in 1985. The company obtained the European CE Marking in 1996. During the 20 years that have passed since then, Sanwa has been developing safe, enhanced-performance, well-designed, durable machines that are cost-effective for our customers. We also use our expertise to design unique units for integration into custom-order machinery, full custom parts, and a variety of operation systems.
Sanwa provides a wide range of services—everything from initial project conceptualization, through electronic and mechanical design, software design and prototyping, to full-scale production of medium- to large-scale machines. We manufacture products for export to your location—whether in Asia, Europe or anywhere else in the world.
Principles